Macey Vallo Community Impact Award
Presented at our annual Grove Gala
What is the Macey Vallo Community Impact Award?
Each year, at our Grove Gala, Hope & Olive Inc. recognizes an individual or individuals who have supported and exemplified our mission through volunteerism with our organization and the community.
The Macey Vallo Community Impact Award is a very special award honoring one of our recipients…
In October of 2020, we received an application from Macey Vallo, a then 30 year old woman from Louisiana who was diagnosed with Stage 2 Invasive Ductal Carcinoma at just 29 years old. Shortly after her diagnosis, she went through 8 rounds of chemotherapy. After testing positive for the BRCA2 gene (breast cancer gene), she underwent a bilateral mastectomy. If she didn't have the surgery, there was an 87% chance her cancer would come back in her breast.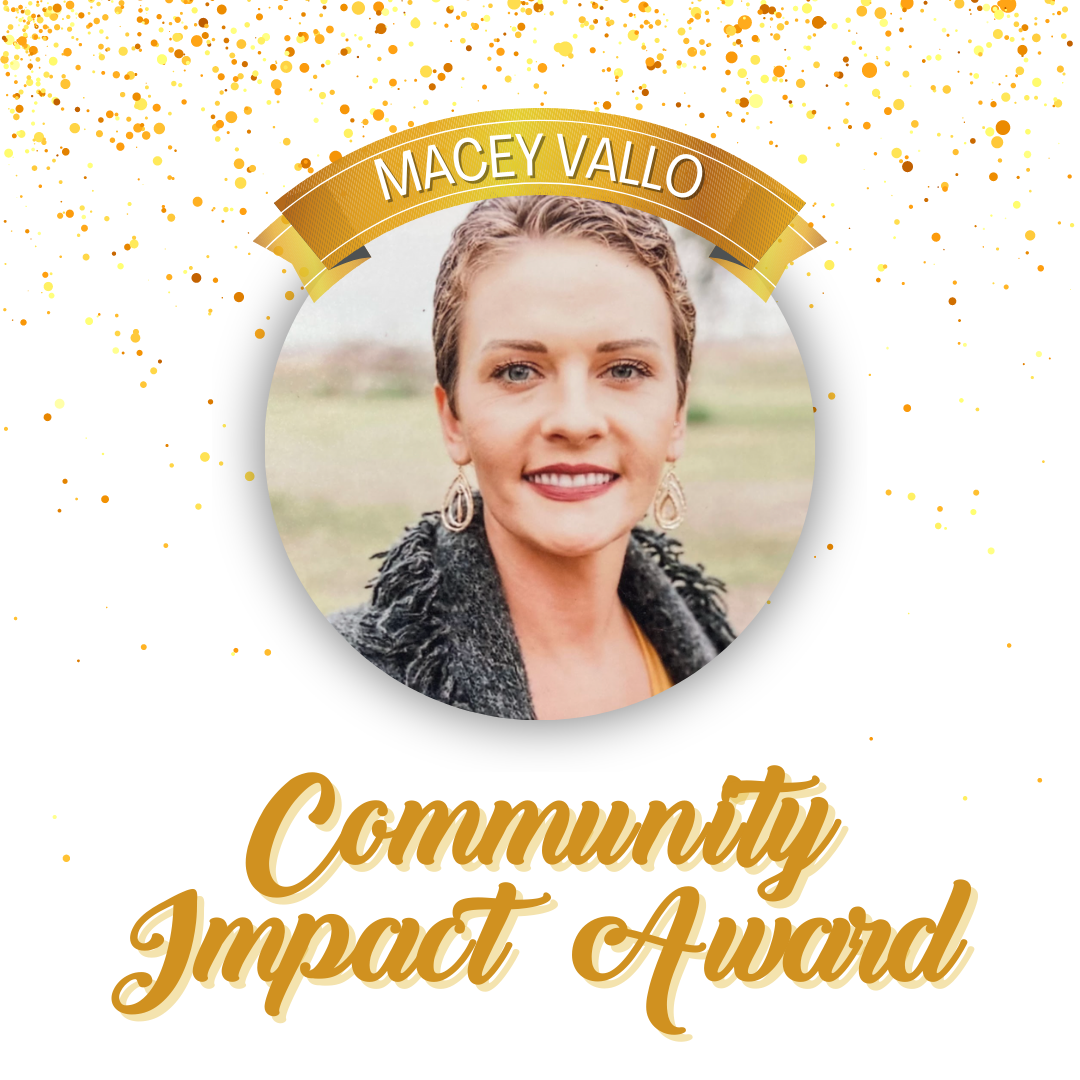 Unfortunately, after surgery Macey's diagnosis went up to Stage 3C, meaning her tumor had almost doubled in size. It had also spread from her lymph nodes under her left arm as well as the lymph nodes surrounding her breast area. In July of 2020, Macey began radiation treatment and more chemotherapy for about 6 months.
On November 1st, 2020, we received communication from Macey that her cancer was now in her lungs and liver, which shifted her diagnosis to Stage IV Metastatic Breast Cancer. At 30 years old, Macey was given just 6 months to live if she discontinued treatment. 
Macey's communication to us stated, and I quote:
"Some may say I shouldn't worry about how I look, but right now, I just want to look good. I know there probably isn't anything y'all can do differently, but for some of your applicants, we honestly don't have much time. Thank you for taking the time to read this. God bless you and your family."
Macey submitted an application to Hope & Olive for her eyebrows to be done, and without hesitation, we fast-tracked her application due to her diagnosis – to fulfill her wish. Unfortunately, Macey never got to receive breast reconstruction and areola restoration after her mastectomy; she passed on February 17, 2021, just 3-½ months after learning she was metastatic.  At Hope & Olive, we meet our recipients where they are in their journey, and we are proud to help and support them when they need us.